Here at Digital Pacific, there is nothing we're more proud of than the amazing technical team behind our services and the world-class support they provide to our customers. Check out below why our team are the best of the best and the type of service our customers can expect.
100% Australian Tech Support
Our entire tech support team are based right here in sunny Sydney with our office located right next to Hyde Park in the CBD. Our staff travel from all over to come to the office each day, some from just around the corner in Pyrmont, while others come all the way from the Blue Mountains! From their desks, the team enjoy views over Hyde Park, St Mary's Cathedral, Sydney harbour, the famous Coca-Cola Billboard and the city beyond!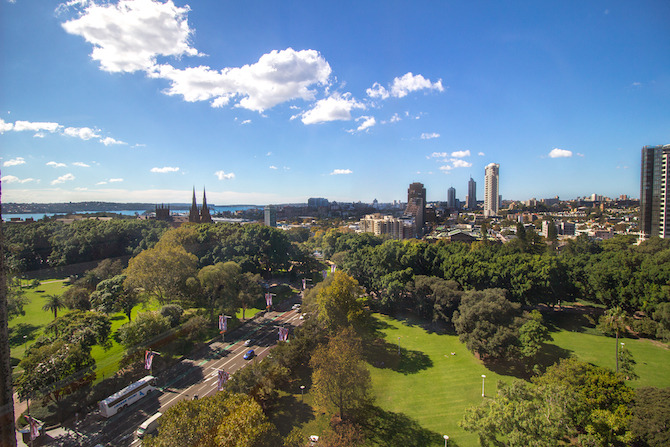 Response Times
We offer several ways for customers to reach out to us, and work hard to respond as quickly as possible. Tickets can be submitted through our account management platform, OnePanel. When a ticket is submitted this way, it will be automatically verified, meaning our support staff can immediately make any changes to your account as necessary.
Customers are also welcome to simply send us an email at [email protected], or give us a call on 1300 694 678. Lastly, our social media accounts are manned during business hours and customers are welcome to get in touch with any general enquiries this way (though, for anything requiring account changes, we will need to refer you to our tech support team for more comprehensive assistance).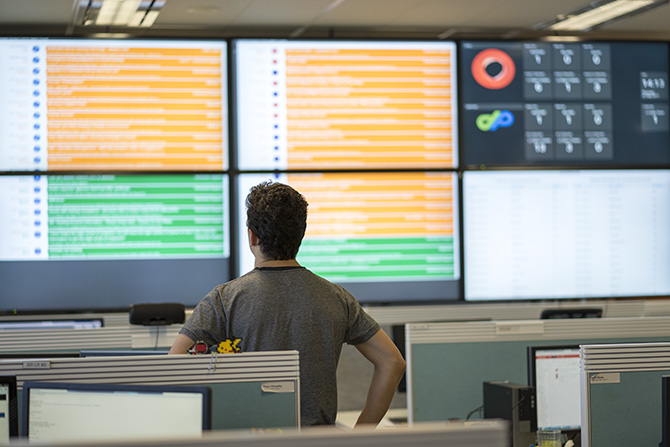 Imparting Knowledge
When customers approach our tech support team with an issue, our team do their best to not only solve the issue, but also provide the steps that were followed to reach the solution (if applicable), thus empowering the customer with further knowledge on managing their hosting services should they wish to learn how to solve it themselves next time.
Over time, this helps twofold in not only reducing the workload on our support staff (thus allowing us to keep our response-times speedy for the remaining enquiries) but also helping our customers to boost their technical skills if they have an interest in doing so.
"Give a man a fish and you feed him for a day; teach a man to fish and you feed him for a lifetime."
Of course, we're still always here and happy to help with any and all enquiries for those who don't like getting into the technical side of things themselves and prefer our team to handle it.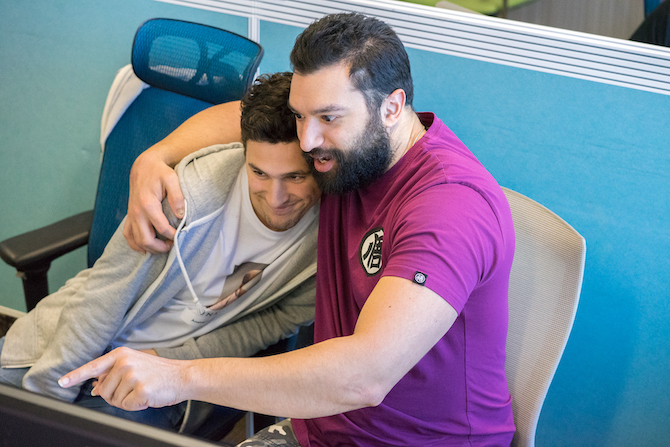 Familiar Faces
If you follow us on social media, you may recognise a few of the faces below. (And if you don't follow already, you can catch us on Facebook, Instagram or Twitter!)
Our tech support team is lead by our very own 4WD'ing, dog-loving, hit-by-a-car-surviving Lee, who not only manages the tech support recruitment process, but also personally trains every single new hiree himself. He can usually be found sitting among the tech team, providing a pivotal point of support for any questions or quirky cases they may have.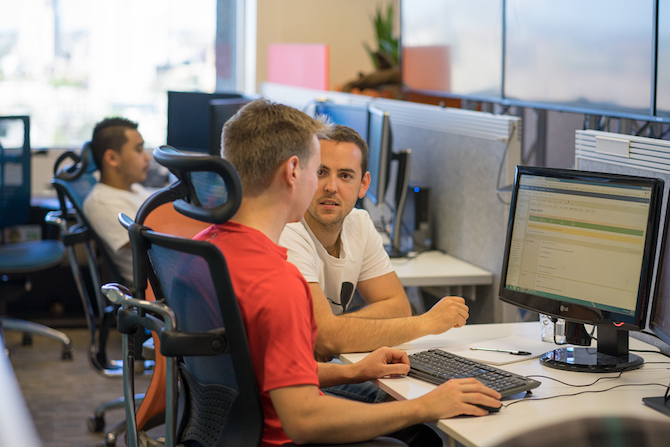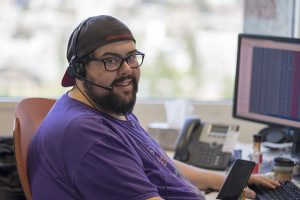 Of course, we can't talk about the tech support team without mentioning Timo. What would the office be without him? We're not really sure, and we're glad for it.
Aside from being a much-loved technical support representative by all who reach him on the phone, Timo always brings a spark to our office events and activities, and even organises many of them himself.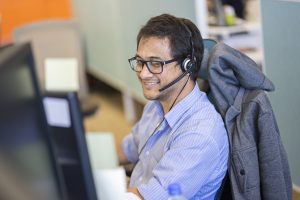 Raj has been part of the technical support team for many years, often providing newer support members with the extra support they need as they learn the ropes. If you've ever given us a call or submitted a ticket, there's a good chance you've received his expert assistance. You'll also frequently see his friendly face on our social media posts.
Online Knowledgebase
Jay (another superstar of the office) is currently the fountain of knowledge responsible for managing and maintaining our online knowledgebase, which serves as a constant, invaluable source of support for our customers. Jammed full of guides, tutorials, and articles on all things hosting, our knowledgebase covers almost every question you may have about managing your cPanel hosting service and we recommend all customers check it out for quick & convenient answers.
New Recruits
We're constantly on the lookout for new tech support talent for our ever-growing team. We typically hire in groups of 3-5, so that our new starters can learn in an inclusive team environment and help each other master the ins-and-outs of web hosting, drawing on each other's strengths and experiences. After a week or so in our training room with Lee, new starters will then join the rest of the team out in the tech support area where they will begin with answering tickets for a few weeks until they each feel ready to take their first phone calls.
Our tech support staff come from a variety of backgrounds, some technical, some not! Prior experience in web hosting is much less important to us than finding people with the right personalities and attitudes towards providing awesome customer service.
(If you've ever been curious about the other perks our staff enjoy, or think you may like to join the team, check out of careers portal workatdp.com!)