Disclaimer: Any products/services mentioned or recommended below are suggestions based on our own experiences. We have no affiliation with any of the products or services mentioned and you should always thoroughly and independently research your options to decide what is best for you.
When you hear that Cloudflare's 'Free' and 'Pro' plans may actually be making your Australian-based website slower, you (like many other website designers and developers) may find yourself on the hunt for an alternative.
It's hard to replace what would otherwise have been a perfect free CDN solution, especially with bandwidth pricing in Australia being some of the most expensive in the world.
The first thing we did was find out exactly how much you would have to pay to stay with Cloudflare and be guaranteed to have your website served out of an Australian point of presence. (Not making sense? Check out our original article to catch up on this topic!)
The answer, we found, was to upgrade to Cloudflare's Business plan at a whopping $200 USD per month, which would then mean your website would finally be guaranteed to serve from an Australian Cloudflare location. As this price point does not justify the benefits of the service for most small businesses, we immediately ruled this out. We'd also like to reiterate in this post that by no means are we suggesting Cloudflare is at fault for not offering an Australian point of presence to their free/lower pricing plans. Rather, the issue stems from two of Australia's major network providers being unwilling to offer reasonable transit pricing.
So what other options are out there that won't break the bank, but will still serve your website from an Australian point of presence?
ExactDN (Difficulty: Easy)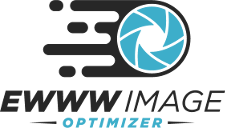 ExactDN was developed by respected WordPress plugin author, Shane Bishop, and has a slightly different approach to how they cache and serve your website. Unlike typical CDN services which cache almost everything, ExactDN focuses on serving just the images on your WordPress website, as well as everything located within the wp-includes/wp-content folder. This is essentially all of the heavy stuff that you'd ideally want to be served via a CDN anyway. In addition to this, ExactDN fulfils a dual purpose of optimising all of your images at the same time as serving them.
Behind the scenes, ExactDN is powered by KeyCDN (which is another option itself), and who offer a point of presence right here in Sydney, which means it fits the bill. As for the price, ExactDN is available for $9 USD per month, or $99 USD per year, which for a solid CDN service is a very reasonable price (particularly compared to Cloudflare), not to mention the extra optimisation service that comes included. Perhaps best of all, it's a one step installation process which you can set and forget and is ideal for those not looking to get into complicated caching configurations.
One slight limitation with ExactDN is that they impose a 200GB bandwidth limit. If you exceed this amount, they will request that you upgrade to a higher pricing plan according to your expected use. 200GB is generally more than enough even for very busy websites, so this limit should not impact most users. The average small-medium business websites could expect to use around 1-5GB of bandwidth per month.
We've been testing ExactDN for some time now, and can confirm it works as stated and fits the bill as a highly reliable, competitive alternative to Cloudflare if, like most, you're not quite ready to sell your firstborn child to be able to afford it!
KeyCDN (Difficulty: Intermediate) 
As mentioned earlier, KeyCDN is another respectable option for Australian-based websites, offering three points of presence in Australia, with a fourth in Brisbane planned at time of writing.
There's a little bit more involved in setting up KeyCDN, however the process is well-documented with easy to follow steps available on their support website.
They also are unique in their pricing model, offering a handy pay-as-you-go option which allows you to pay for how much bandwidth your website actually uses. If you're not sure roughly how much bandwidth your website uses each month, you can login to your cPanel account at anytime where you will find your statistics under the "Bandwidth" icon.
Amazon Cloudfront or Google Cloud CDN (Difficulty: Advanced)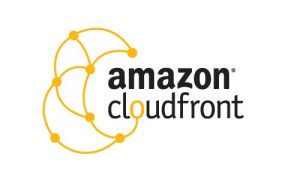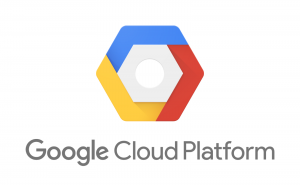 If you're an advanced user whose looking for a more customised or complex caching set up, one of the two cloud service provider juggernauts may be more your cup of tea!
We've heard excellent things about both Amazon's Cloudfront and Google's Cloud CDN, though they are notably more expensive than the other options we've covered in this post,  and come with a more involved setup process to boot, so proceed here with caution.
Should you choose to part ways with Cloudflare and instead go ahead with any of the above options, you can at least rest assured that your website won't be slowing down anytime soon for your Australian visitors.
As always, if you have any questions about this post or our hosting services, simply call us on 1300 MY HOST (694 678) during business hours, or submit a ticket through OnePanel and one of the crew will be in touch!
Stay tuned for more advice and hosting tips on the Digital Pacific Blog and follow us on Facebook, Twitter, LinkedIn and Instagram!