Read on to discover three simple ways to optimise your WordPress site.
It's long been said that Google loves WordPress, and simply by using the powerful content management system that website owners gain an immediate advantage in search indexing, and potentially in ranking. Regardless of any such advantage that may or may not exist, it's still incredibly important to effectively optimise WordPress websites for search engines.
Luckily, WordPress makes it exceptionally easy to put in place basic, yet effective search engine optimisation measures to help ensure the best search performance possible. Here are three simple and easy steps that WordPress website owners can take to improve their on-site SEO.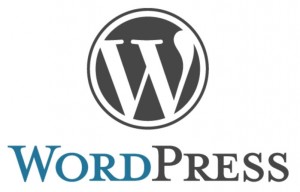 Update permalink structures
WordPress makes it simple to change a website's permalink structure, and this quick change can make a significant difference for search engine optimisation. The WordPress default link structure is "http://www.websitename.com/?p=123". This structure is completely functional, but does nothing for SEO.
By going to "Settings -> Permalinks" in the WordPress dashboard, changing the structure is as easy as selecting "custom" and typing in the new variables. The optimal type of permalink to use for SEO is /%category%/%postname%/. Typing that into the "custom" field gives the new permalinks a structure of "http://www.websitename.com/category-name/post-name".
Adding those text based sections to the permalink means more keywords in the URL and better search engine optimisation. Up to date WordPress installs require nothing more of the user than to type in the new permalink structure in the "custom" field and click save. With this permalink structure in place, the same strategically placed keywords that optimize a post or page title also add to the optimisation of the URL.
Install a powerful SEO plugin
One of the most prominent features of WordPress is how easy it is to install any one of the thousands and thousands of free plugins that are available to extend its functionality. Plugins exist to do just about any task you could want to accomplish, including search engine optimisation. Good SEO plugins give users a simple and intuitive way to make subtle changes to the way WordPress works in order to maximize SEO benefits, and in many cases can handle all the tasks necessary to put in place very strong on-site SEO.
There are a huge number of SEO plugins available, and while many are good, a few are absolutely fantastic. Specifically, All in One SEO Pack and WordPress SEO by Yoast are probably the two most feature rich and functional SEO plugins available, and both are completely free. These two plugins provide the user with simple interfaces through which they can control and tweak just about every single important factor for on-site SEO.
Install a caching plugin
After Google's recent updates, a major factor in search engine optimisation is usability, and a big part of that is the speed with which websites and pages load. Sites that are slow to load don't get the same kind of love from Google that fast sites do, and WordPress,which operates on a complex database structure, can be very susceptible to slowing down, especially when sites get big. A simple way to help keep a WordPress site loading quickly is to install a caching plugin.
Caching plugins work by saving a copy of a site's pages on the server as static files. When a visitor comes to the website, rather than querying the database and dynamically generating the page- things which take time- the site calls the static version from the server and the result is a much faster loading time. That faster loading time means better marks for user experience, which means better SEO performance. A great pick is W3 Total Cache, a highly popular plugin that is used by some of the biggest WordPress powered sites on the net.
WordPress is an amazing platform that offers unbelievable functionality and powerful content management properties, all in a completely free package. While WordPress has a certain level of optimisation built-in and ready to go right from install, it's still critical that website owners looking to get the best search engine optimisation possible take a few key steps to get everything just right. By updating permalink structure, installing a powerful SEO plugin, and setting up caching, WordPress website owners can optimise their sites and bring their SEO results to the next level.
To find out about the range of services offered by Digital Pacific including WordPress hosting, domain names, shared web hosting, VPS hosting and dedicated server hosting solutions, visit www.digitalpacific.com.au or call 1300 MY HOST.