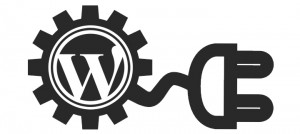 Not everyone is well versed in HTML or CSS – and fortunately, thanks to WordPress and its wide selection of plugins, you might not need to learn. While it will ultimately limit your ability to fully customise your site, you may find that you don't need all that power. Plugins give even the most technologically deficient webmaster the power to manipulate his site to his liking, allowing him to make the blog or site that suits his needs.
If you want to build a beautiful and SEO efficient site while learning as little coding as possible, you'll want to take a look at the following plugins.
Google Analytics and Google Analytics Dashboard
These two incredible plugins will allow you to keep track of how your site is doing. Aside from allowing you to obsessively check out how many people visit your site, it'll allow you to track how they get to your site. It'll give you important information such as which page visitors tend to hit the most, and which of your partner websites refers the most traffic. You can then use this information to figure out how to best drive your website to a brighter future. The information itself can easily be found on your site's WordPress dashboard.
Keep in mind that you still have to sign up for the Google Analytics service for it to be active. It's as simple as signing up your website. Remember to attach your web property ID or it won't work at all. This can be done by clicking settings, then clicking the Google Analytics link.
Google XML Sitemaps
XML sitemaps are important. Using XML sitemaps makes it a lot easier for search engines to index your website, which allows them to discover pages that they may have otherwise have missed, which can cost you hits. While it's useful for everyone, it's especially useful for sites that have dynamic content or have consistent updates. It also does most of the work by itself. All it needs from you is to click the "build sitemap" button and it will work. The good news is that if you change your mind and decide to learn more about building webpages, it gives you the chance to manipulate several advanced options to improve your site.
Related Posts Widget
A big part of SEO is how many pages link to yours. While spamming links is a great way for your site to get wiped off Google's results page, a few links doesn't hurt. However, it can be a real hassle to constantly add links to old pages, especially if you've got a ton of posts under your belt.
The related posts widget automatically creates a list of related posts for you for each and every post you have on your site. Not only does it help you SEO-wise, but it also allows your reader to become more easily engaged. People like to keep reading and this feature makes it easier for them to stay on your site and continue exploring.
Add Meta Tags
Meta tags are incredibly important. They tell search engines and various WordPress themes what your site is all about. Without them, you'll have awkwardly placed preview text, which can make your site look quite amateurish. Unfortunately, meta tags require you to learn some coding, or would if the "Add Meta Tags" plugin didn't exist.
The plugin gives you the power to fix your site's description and keywords from a single page. It can also generate descriptions and keywords for each post automatically, though it gives you the option to write them yourself should you decide to take a more active approach to your meta tags.
While nothing can truly substitute for coding knowledge, these plugins will go a long way towards making it a lot easier for you to optimise your site. Even if you do know how to code, you may want to install these plugins just to allow the site to run more smoothly.
To find out more about the services offered by Digital Pacific including WordPress hosting, domain name registration, shared web hosting, VPS and dedicated hosting, visit our website at www.digitalpacific.com.au or call us on 1300 MY HOST.