If your site has old code or you want to give your site a new look, SEO and search engine rank is a concern for an established website and its owner. When you redesign a site, you want to make an attractive website for your users, but moving pages and transitioning code is somewhat delicate when working with SEO and ranking.
Create Unique and Compelling Titles
When designing the code, make sure every page does not have the same title. Google Webmaster Tools will show you an alert if every page on the website has the same title. The title is shown in the search engine result pages, so the title should also have a good description of the page to encourage users to click on your pages.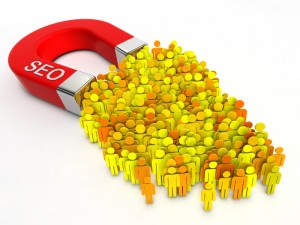 Avoid Meta Refreshing
Meta refreshing is a technique that redirects users from an old page to a new page. This technique creates a 302 redirect for users and bots reading your site. A 302 redirect does not remove the old page in the search engines, so you create duplicate content in the search engine index. Although the redirect is invisible to visitors, it is not the optimal choice for search engines.
Use a 301 Redirect from Old to New Pages
A 301 redirect is much more SEO friendly for moving website pages. A 301 code tells the search engine spider or web browser that the content from one URL has moved to another URL, all without losing any SEO juice that was assigned to the original one.
Page Load Speed
Page load speed has become an increasingly important part of SEO. So when redesigning your website, ensure that you optimise your page load speed not only to benefit the usability of the site but also to boost the sites search engine ranking.
Create Distinct Navigation Menus
Google sitelinks are created using the algorithm when the bot can crawl and distinguish navigation on your site. You cannot control sitelinks, but you can facilitate crawling to improve chances that the algorithm will give you sitelinks. Sitelinks improve the chances that users will click on your link in the search engine result pages and visit your site.
Check Links for 404 Errors
After the site is uploaded to the host server, check the site for any errors such as broken links that return 404 errors. Fix the links and any other issues with the site to avoid losing rank for certain pages. A 404 error does not cause a penalty, but you lose traffic and Google eventually drops the pages from the index.
Even with perfect transitioning, a complete redesign must be reevaluated by the search engine algorithm, so you should expect a drop in rank for a short while. After the site transitions and the algorithm evaluation is performed, the site will return to its natural rank in the result pages.
About Digital Pacific
Digital Pacific, based in Sydney and founded in 2000, provides domain name registration and carbon neutral web hosting solutions to individuals, small to medium sized businesses and corporations. For further information the various services offered at Digital Pacific, visit http://www.digitalpacific.com.au or call 1300 MY HOST.