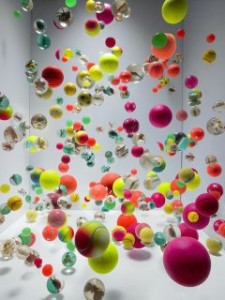 Whether you're running a small business, writing a blog or using a promotional website, one essential metric you need to monitor in order to measure your website's success is its bounce rate. Unlike other web analysis tools that may or may not be very useful for different types of websites, the bounce rate can be useful for everyone. It gives you a snapshot of how "sticky" your website is – how much you are engaging your visitors. In other words, it tells you whether your content is relevant or whether it stinks.
What is Bounce Rate?
Web analytic services like Google Analytics use bounce rate as a measure of how much visitors are engaging with your site. There is no industry standard for what qualifies as a bounce, but in general most analytic services use similar gauges. If someone looks at one page on your website and then clicks away or his session times out, that registers as a bounce. If someone navigates through your website and views multiple pages, it does not register as a bounce. Your bounce rate is a number that reflects what percentage of visitors are bouncing instead of sticking.
What is a Good Bounce Rate?
That depends on who you ask and what type of website you have. In general, the lower the bounce rate, the better. A decent website might have a bounce rate of about 50 percent. But that is a very rough average. Blogs tend to have higher bounce rates, around 70 percent or so, while other websites tend to have lower bounce rates, around 40 percent or so.
What kind of bounce rate is good for your website depends on the purpose of your content. If you want visitors to shop around, you will definitely want a low bounce rate. But if you have an informational site or a site with loyal repeat visitors, it might be okay to have a bounce rate of 70 or even 80 percent. If your visitors can find what they are looking for on the page they land on, it's not necessarily a bad sign if they leave.
If you want to know what a good bounce rate is for your particular type of website, ask around your industry or niche. For example, if you have a travel blog, research what other travel blog bounce rates are. If you run a web design website, research what other web design website bounce rates are.
Three Tips to Reduce Your Bounce Rate
A high bounce rate can sometimes be an indicator of poor website design or irrelevant content. To improve your website's bounce rate, try the following tips:
1. Post relevant, informative content
If necessary, hire a professional writer who specialises in web content and search engine optimization. Otherwise, visitors won't stay on your website. If someone clicks on one of your pages looking for one thing and finds something else, they will quickly leave.
2. Provide internal links 
Your bounce rate will quickly go down if visitors find more opportunities to navigate within your site. Make sure that links are easy to find and logically organised.
3. Simplify your pages 
Poorly organised websites that are cluttered with advertising and pop-ups will scare visitors away. As a general rule, the simpler, the better. Also remember that some of your visitors might not have high-speed Internet. If you want them to stick around, provide content that downloads quickly.
Follow the above tips and your website will surely be on the way to a lower bounce rate.
To find out more about the services offered by Digital Pacific including domain name registration and web hosting services including dedicated servers, VPS hosting and shared hosting, visit our website at www.digitalpacific.com.au or call us on 1300 MY HOST.