Web surfers are notoriously short on patience. If a visitor arrives at your website and finds that each page takes a painfully long time to load up, they will quickly lose interest and head elsewhere. In addition to the experience that visitors actually have when they make it to your website, search engines are actually starting to penalise poorly performing sites as well. Remember that, for most visitors, your website will be the very first impression that they get of your company, so be sure to make it a good one! While having a reliable and high-performing web host is essential, there are also some useful ways how you can easily speed up your website yourself.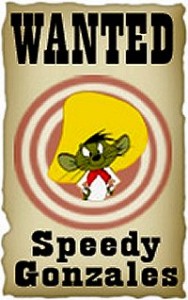 Before you begin, you may want to analyse the performance of your website to see if it really is in need of some optimisation. Google, for example, provides a useful site performance analyser in its free Google Webmaster Tools. To enjoy the best results, you should aim to have your site performing faster than about three quarters of the other sites that Google checks. If you feel that your site does need some performance improvements, try the following easy steps.
Optimise Images to Reduce Bandwidth
Filling a webpage with large images is always a big mistake. While large, high quality images are great to look at, they take a long time to load, particularly on slower connections. The optimal maximum size of images on the web is around 800 pixels across. However, this does not necessarily mean that you have to have low quality, small pictures throughout your site. On the pages which people visit, such as product description pages and blog posts, providing thumbnail images is perfectly adequate. You can then have these thumbnails load up a full size, high-resolution image when clicked on. This way, the visitor has a choice instead of being bombarded by slow-loading graphics on the first page.
It can also be worth removing meta-data from photos as well. This includes information about the photo such when it was taken and which camera was used. All of this information uses bandwidth and it rarely has any use on a website.
Reduce the Reliance on Java and Flash
Java has its place in certain elements of web design, but it is often used excessively and in places where it offers no clear advantage to the user. Using Java scripts to load content can greatly decrease the speed of a website and, in some cases, it can even cause the browser to halt entirely.
Another thing which is often vastly overused by certain web designers is Flash. Even these days, when Flash is gradually becoming a thing of the past, some designers still insist on designing even entire websites using it. Flash animations might look pretty and lend to fun navigation features, but they also take a long time to load. Additionally, Flash content is not indexed by the search engines and many devices and web browsers cannot display Flash content anyway.
Cache Your Website
The contents of many websites are located on multiple servers all over the world. For example, the images displayed on a site may be hosted on Flickr.com while the video content may be hosted on YouTube. Other elements may be included on other servers, all physically a long way from the actual bulk of the website. Needless to say, this slows down webpage loading considerably.
Caching a website allows its content to be pre-assembled on the main server of the website, sometimes providing a considerable boost to performance. The popular open-source content management software, WordPress, for example, has some plug-ins available for it which are designed to cache your site to improve its performance.
To find out more about the services offered by Digital Pacific including domain names and web hosting, visit our website at www.digitalpacific.com.au or call us on 1300 MY HOST.