When you're setting up an online business, one of the things you need to do is find a web host for your site. There are thousands of web hosting providers today offering different types of hosting services. Not all of them can give you everything you need.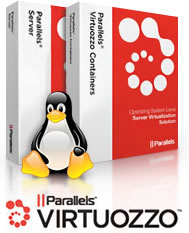 For example, shared hosting is perhaps the most common web hosting option today. It's perfect for small online business owners who don't expect to receive too much traffic on their sites. However, if you anticipate a huge growth in your business, you need a hosting service that can give you more space and bandwidth to accommodate heavier traffic.
VPS (virtual private server) hosting fits the bill nicely. VPS hosting, also referred to as virtual dedicated server hosting, offers several advantages for online businesses.
1. Stability
With VPS hosting, you get your own server partition instead of sharing space with thousands of other online business owners. The risk of server problems due to virus infections and heavy traffic are avoided.
2. Faster Performance
Slow loading sites are a huge turn-off for many people. If your potential customers have to wait too long every time they click a link on your website, there's a good chance they'll lose their patience and look for what they need somewhere else. With VPS hosting, you don't need to worry about losing customers because your website's loading time will always be faster than if it was on a shared server.
3. Low Cost
Compared to shared hosting, VPS hosting is a little more expensive. However, it is still a lot more affordable than a dedicated server and provides almost the same kind of service. Digital Pacific's VPS hosting plans start from as low as $45.90 a month for unmanaged plans to as much as $74.90 a month for plans that are supported by a dedicated team of Australian VPS experts. This cost is relatively low when you consider the power, flexibility and control that hosting your website on a VPS server offers you.
4. Versatility
Aside from the faster speed, VPS hosting services come with more bandwidth, CPU and RAM. Many VPS plans can be customized to meet your needs so you pay for what you want but you do not need to deal with any features you will never need. Furthermore, you will be able to choose your own operating system, an option that is not available if you are on a shared host.
5. Security
Hackers, viruses, and malicious software are a constant threat to online businesses these days. However, with a VPS server you can rest assured that your website is secure as virtual private servers provide you with an isolated environment in which you can safely store and process sensitive information which is important to your business.
To find out more about the VPS hosting plans and dedicated server hosting solutions offered by Digital Pacific visit our website www.digitalpacific.com.au or give our friendly sales team a call on 1300 MY HOST.