There is no shortage of dangers in the virtual world, whether it be in the form of malicious software or scammers masquerading as legitimate businesses. Those who do not exercise vigilance when using the computer and the Internet have a much higher chance than others of becoming a victim or identity theft or a malicious software attack. Here are four proven ways to stay safer online.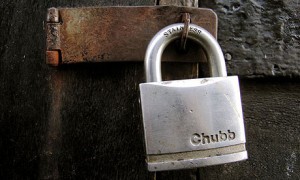 Use the Latest Software


No program is made perfect and, for this reason, software developers regularly release updates for their software. The same is true of hardware device drivers and operating systems such as Windows itself. Software updates are usually released to address issues with a program and get rid of any bugs discovered since its release. You should always ensure that you're using the latest software on your computer. Windows Update can take care of keeping your operating system up to date for you, but you will usually manually need to keep your drivers and other programs updated.
Choose a Reliable Anti-malware Program


No computer should be without some form of anti-malware software. These programs protect your computer in real-time to ensure that any potential threats are exposed and dealt with as soon as they appear. You will find that there are both free and paid antivirus solutions available. Some of the best known ones include McAfee, Kaspersky, AVG and Panda among others. Most new computers come with a premium antivirus package already included. If you prefer a free solution and one which also leaves a minimal footprint on resources, then you can use the free Microsoft Security Essentials. Windows 8 already includes basic virus protection.
Be Wary of Suspicious Emails and Websites


Anyone who is already experienced with the Internet should generally be able to tell a scam from a mile off. Spam email folders are bombarded with scams on a daily basis and some of us receive hundreds or even thousands of spam emails per day. A lot of these spam emails tend to advertise things like male enhancement products, miracle diet medicines, get-rich-quick schemes and lottery programs. Avoid such emails and websites and subscribe to the philosophy that, if something sounds too good to be true, then it probably is.
Protect Your Personal and Financial Information


Many of us use the Internet for things like shopping and online banking. Many people enter their financial and personal details on the Internet on a regular basis. While there is nothing wrong with this, it is very important that you be vigilant when doing so. You should never provide personal or financial details to a website unless you are absolutely sure that it is a trustworthy organization. Many smaller companies and subscription-based websites take payment through online payment companies such as PayPal, which is, for example, a well-known and reputable service. Another habit to get into is changing your login details for things like email and other online services on a regular basis. Use strong alphanumeric passwords and avoid using the same password for multiple sites.
When considering making a purchase online, ensure that the ecommerce website has an SSL certificate which will provide you with security when making an online transaction. You will be able to tell that the connection is secure if the browser padlock and https protocol are displayed.
Follow these simple yet effective tips to stay safe online.
To find out more about the products offered by Digital Pacific including SSL Certificates, Australian web hosting and domain names visit our website or call us on 1300 MY HOST.