Today we are meeting Mitch who works in our Level 2 Support Team. His primary role is to be the point of escalation to our level 1 service desk staff for complex issues and also to monitor and maintain our managed dedicated server and VPS services.
Meet Mitch – Level 2 Support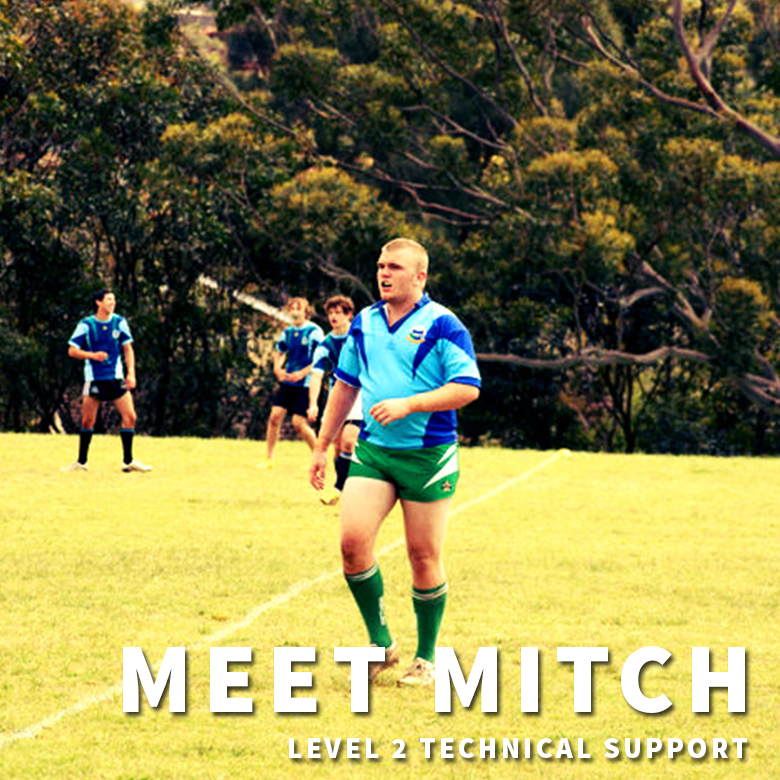 I started my journey with Digital Pacific in 2014 and from day 1, I knew this was not just a job, but a career and a family. Everyone was welcoming, approachable and supportive, even for someone like me who had no knowledge of Web Hosting or even Linux before I started.
No question or query was considered silly to the team as I learnt all I could about our environment and after a while I was able to resolve most issues that came through. I kept working hard, learning as much as I could and I was given the opporutnity to move into our Level 2 team, where I am today, less than 12 months after starting with nothing.
With a workplace like we have here at Digital Pacific, you can learn and grow, move around the company to find where you fit and ultimately be part of an ever expanding family.
There is not a day where I do not get up excited to come into work and learn something new.